Asphalt Driveway In Wimberly, Texas.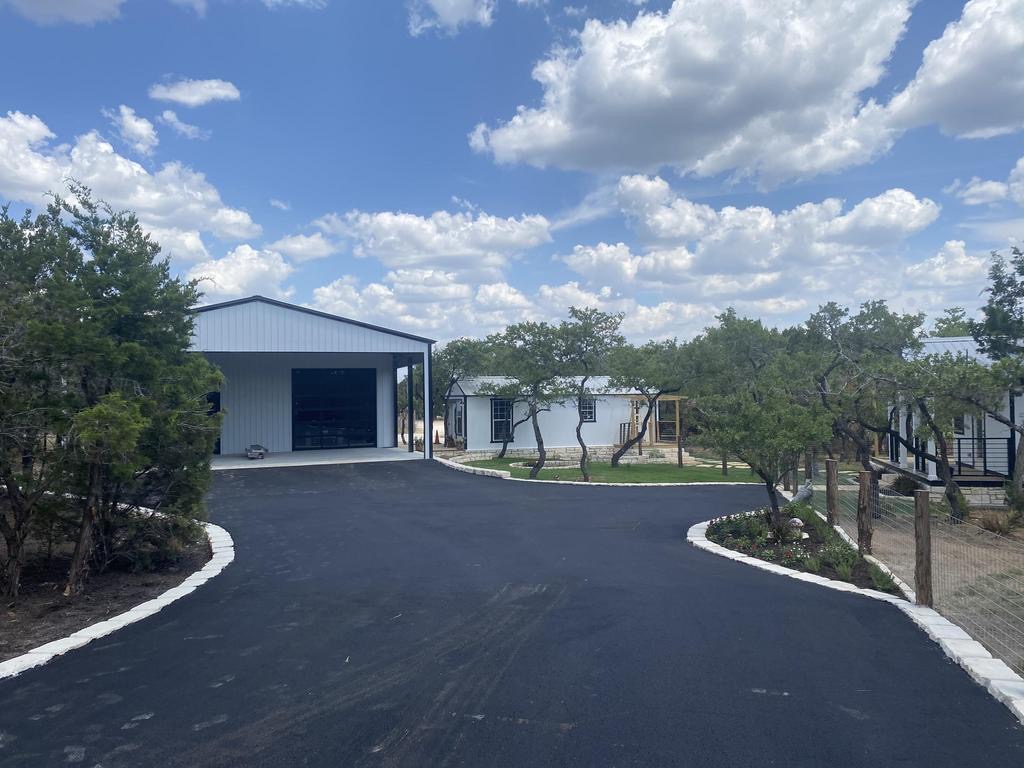 Luke's Asphalt installed  this driveway in Wimberly, Texas.  The Homeowner  William reached  out to Luke's Asphalt for a estimate after seeing multiple neighbors use our service successfully and doing some internet research into our reputation.
Drainage was the biggest concern for the homeowner . Requesting all the water from the driveway flow to one location . Once we had a clear picture of our clients expectations a estimate was sent over and accepted. 
This was a 2 day asphalt project in Wimberly, Tx. Day one we developed a drainage plan and  installed the 4-5 inches of limestone base material.  Day two we installed 2.5 inches of hot mix asphalt.
Ultimately Luke's asphalt is able to produce consistent repeatable results for our clients by having a systemized approach to every challenge. The final product drained just as our drainage plan predicted and transformed the look of the property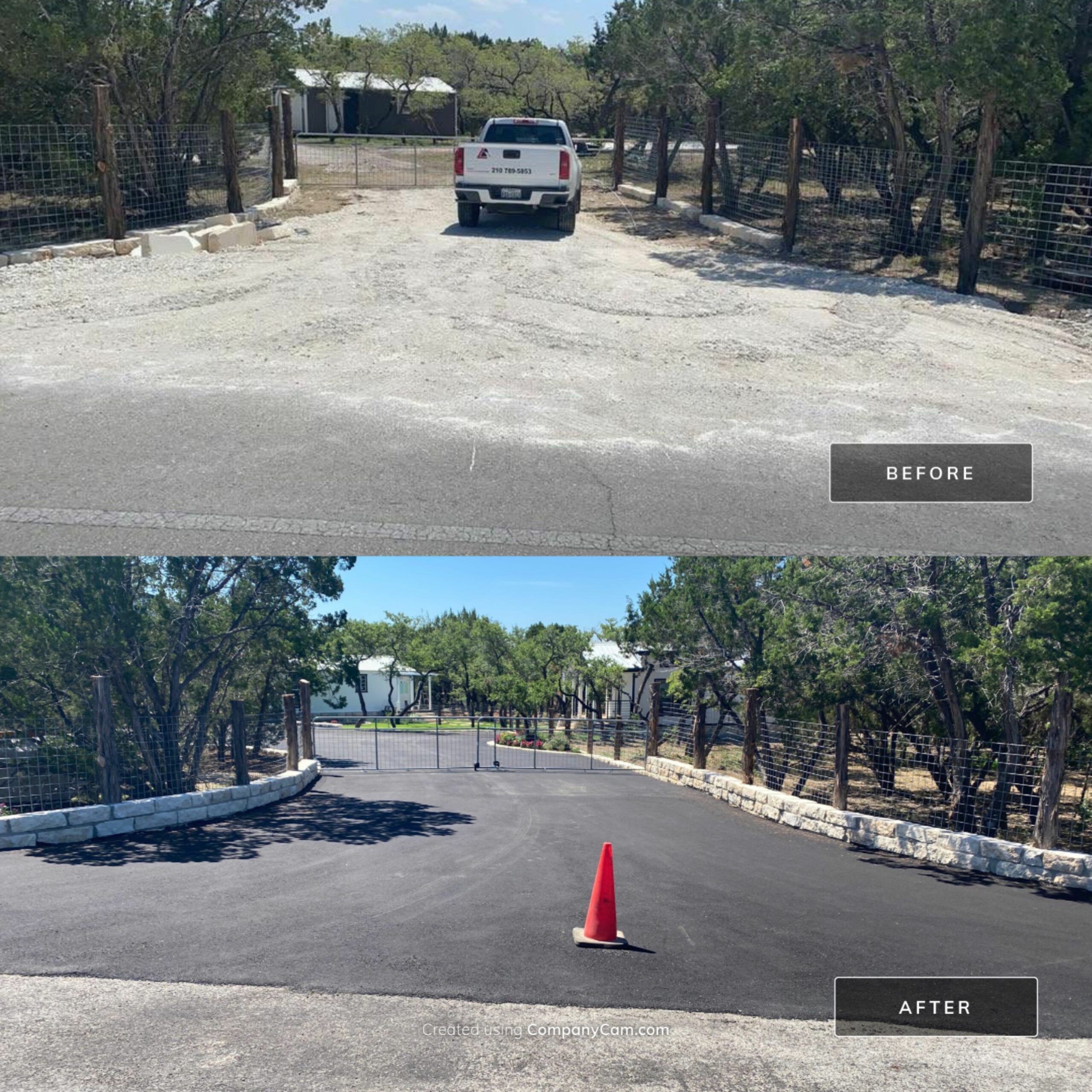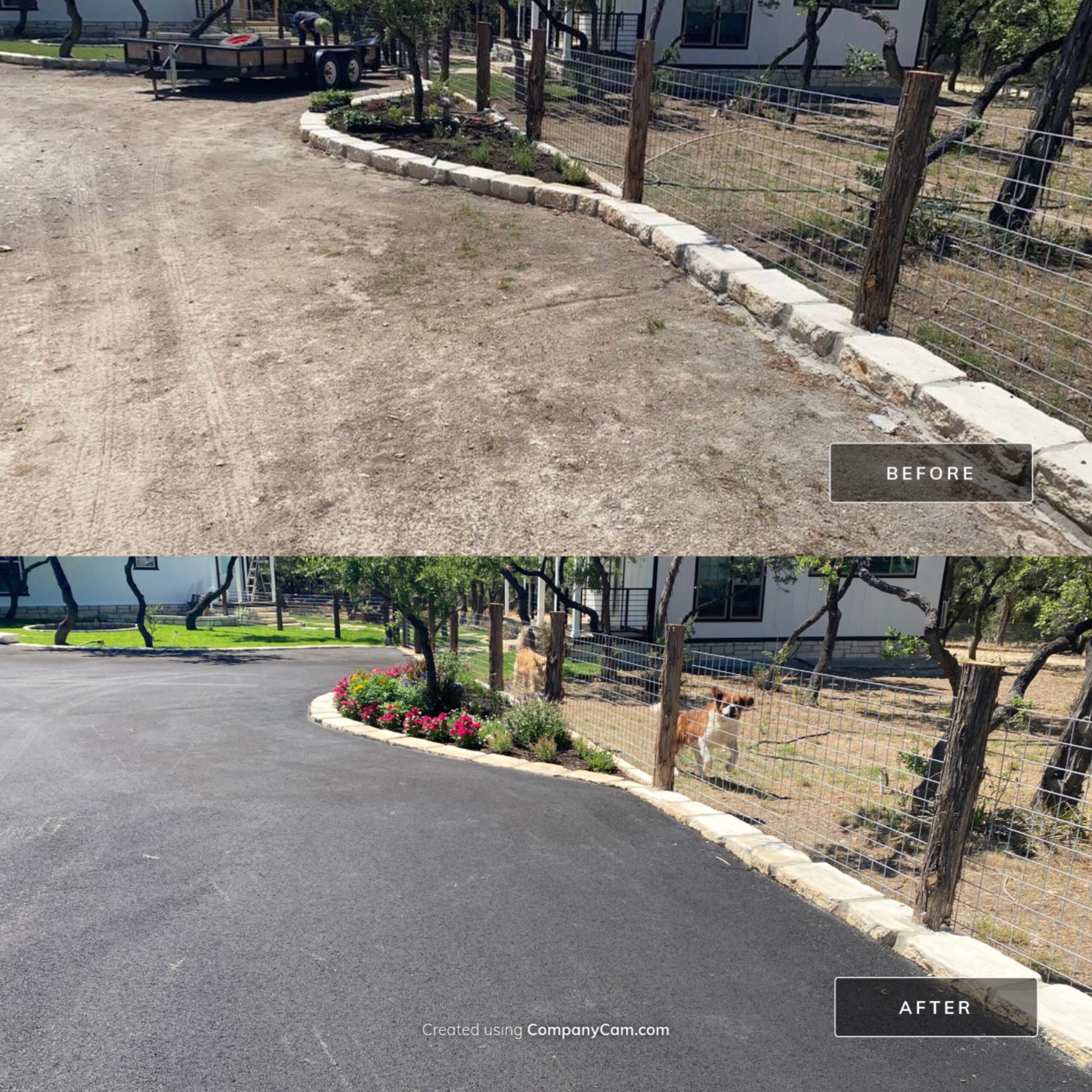 Are you in need of asphalt in the Wimberly area?
Drop us a line today for a free quote!