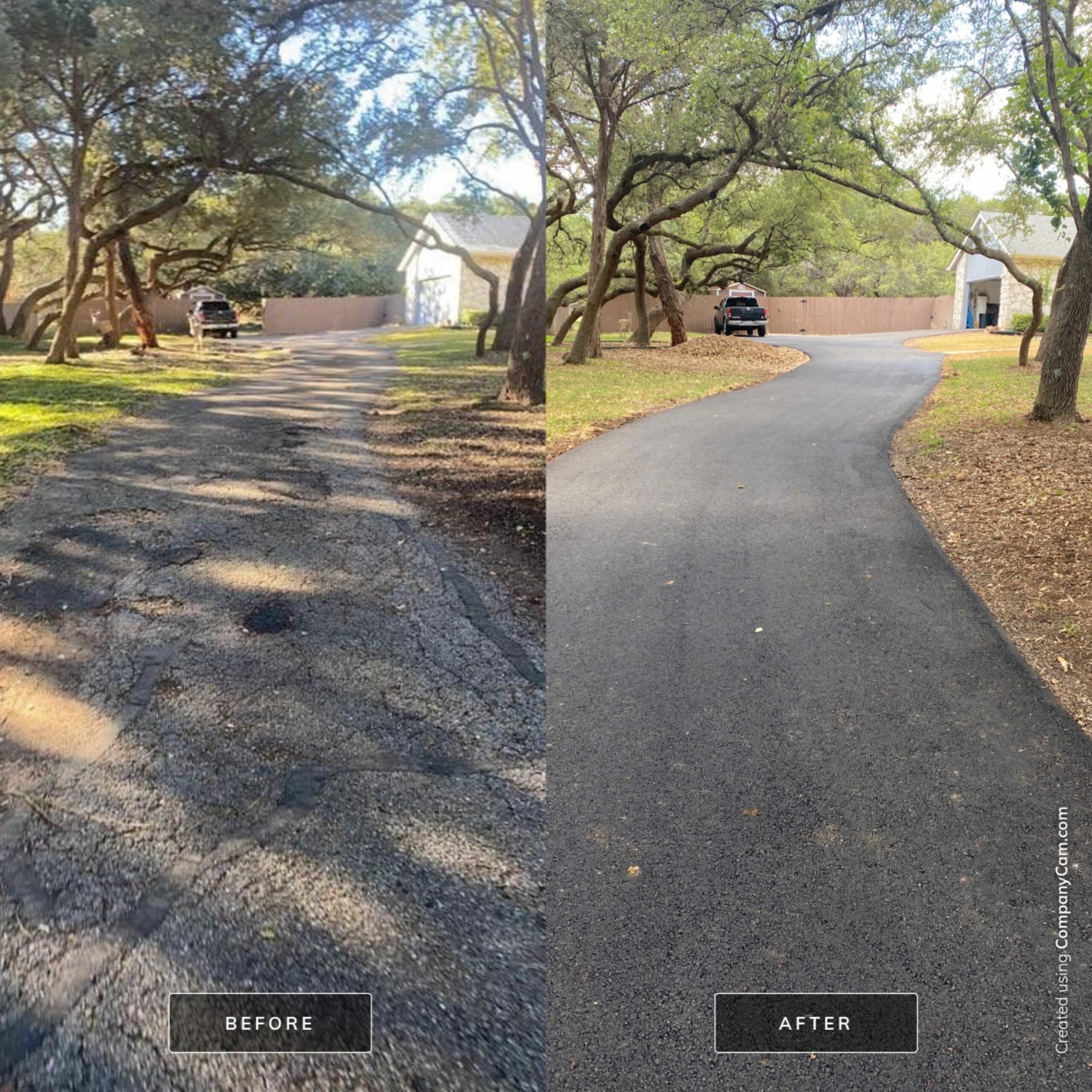 Luke's Asphalt installed this asphalt overlay in San Antonio, Texas. The owner James has lived at the property for 39 years and has watched the asphalt driveway deteriorate over the years.  James called Luke's Asphalt for an estimate after being referred by a neighbor and seeing our trucks working in the neighborhood for years.
The excessive potholes and eroded edges where the biggest concern for the homeowner. After an on site assessment, we sent over an estimate for an asphalt overlay of the existing surface with some additions to the edges.
This was a one day project installing an asphalt driveway in San Antonio, Texas. By adding some base material to the edges prior to paving, we were able to widen the surface where needed for better drivability. A 2" asphalt resurface was then  installed.
James was satisfied with the results and our ability to listen to and address his concerns.
After reaching out to several company's that would not return my calls or gave ridiculous quotes without listening to my concerns, I chose Luke's Asphalt for their reputation and willingness to listen to my concerns and offer a solution that fit my budget.

-James Stanley