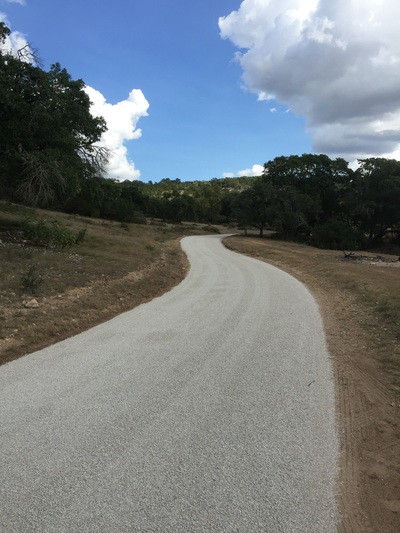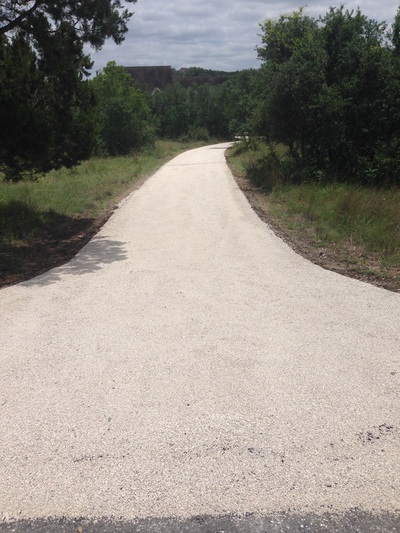 Chip seal is a great way to economically resurface an already paved road, or to give an unsurfaced roadbed a hard smooth driving surface. It is designed to seal and protect the pavement and extend the life of the road. Chip seal paving improves road quality, protects road surfaces from water damage, and provides increased traction for vehicles. Studies have shown that applying a chip seal to protect roads while they are still in good condition is the most cost-effective strategy for maintaining roads.
A chip seal begins with surface preparation, including cleaning and repairing holes if resurfacing a driveway, or preparing a smooth base area if creating a new roadbed. A thin layer of hot asphalt is then sprayed on the road. Small chip rocks are then quickly spread across the road on top of the asphalt. The chip rocks are then smoothed and compacted with a roller. A second layer of liquid asphalt and chip rocks are applied to projects when installing over limestone base material.
BENEFITS OF A CHIP SEAL OVERLAY
Chip seal provides a high level of road protection and improved driving conditions at the lowest cost. Chip seal improves traction on both asphalt and base surfaces and will prevent mud seepage through the base. Chip seal fills in surface cracks and prevents larger cracks from forming on asphalt surfaces. Chip seal prevents water from seeping into cracks and eroding the underlying pavement and road foundation.